Communicating with Donor Families
---
By Rae Price - July 20, 2022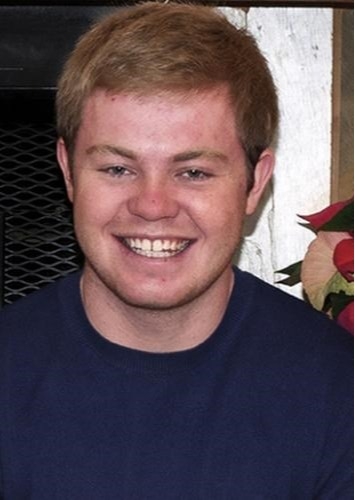 Fulfilling the mission of the Rocky Mountain Lions Eye Bank includes support for donor families. That support involves sending a letter to the donor's family or next-of-kin to inform them of the outcome of their loved one's generous gift.
One of our most memorable outcome letter interactions involves donor mother, Julie Spear, who spoke at the recent Colorado Lions Convention in May.
Julie's 19-year-old son, Evan, was an eye, organ, and tissue donor. He had a kind spirit, was proud of his Irish heritage, and wanted to visit the Emerald Isle. Julie had promised to take him to Ireland after he graduated from college. Tragically, Evan was in a car accident on his way home to Colorado following his sophomore year at the University of Arizona. He did not survive. But as a registered eye, organ, and tissue donor, he was able to enhance and save the lives of numerous people, including the gift of sight through his cornea donation.
Julie kept her promise to Evan. She and Evan's brother traveled to Ireland, where they scattered Evan's ashes. When they returned to Colorado, they went through mail that had accumulated while they were away. One of the letters was from the Rocky Mountain Lions Eye Bank. Julie immediately opened it and learned one of Evan's corneas cured blindness for a recipient living in Ireland. She said the outcome letter was meaningful, not only for the timing, but also by letting the family know Evan's wish to "see" Ireland was fulfilled.

Julie wrote letters to both recipients of Evan's donated corneas. She is waiting to hear back. RMLEB helps donor families and recipients to communicate by facilitating the correspondence to keep identities confidential.
Julie created the Evan Spear Foundation in memory and honor of her son. The Foundation supports donor families and works to inspire and educate the public about the importance of eye, organ, and tissue donation.
Go Back