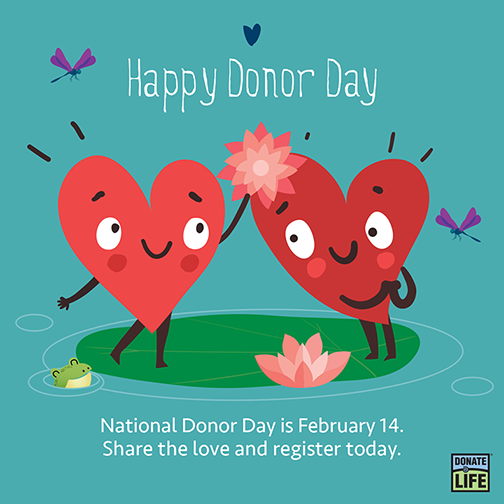 Did you know that February 14th is more than St. Valentines Day? It is another way to spread love.
Observed every year on February 14th, National Donor Day is an observance dedicated to spreading awareness and education about eye, organ and tissue donation.
By educating and sharing the Donate Life message, we can each take small steps every day to help save and heal more lives, and honor the donor's legacy of generosity and compassion. National Donor Day is a time to focus on all types of donation — eye, organ, and tissue. Have a conversation with your loved ones about your donation decision today.
If you are not already registered to be a donor, click here to sign up today.