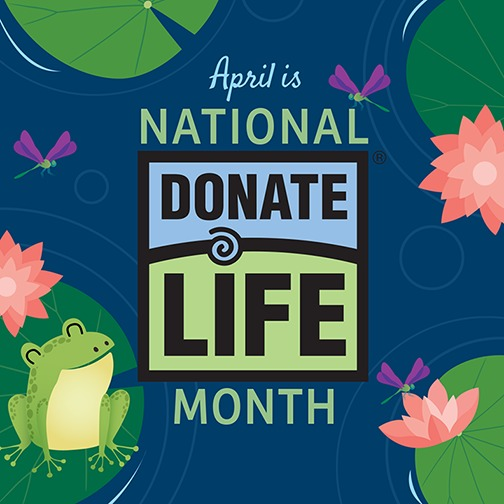 Hop to it and register your decision to be an eye, organ and tissue donor toad-ay!
National Donate Life Month was established by Donate Life America and its partnering organizations in 2003. Observed in April each year, National Donate Life Month helps raise awareness about donation, encourages Americans to register as eye, organ and tissue donors and honors those that have healed and saved lives through the gift of donation.
Celebrate the gift of life with us and help raise awareness in your community through a variety of events, sharing your donation decision with your loved ones and friends on social media and wearing your best blue & green on National Blue & Green Day. Adults and children alike can enjoy the fun ways to spring into action and support the gift of life this April!